Reading Time:
< 1
minute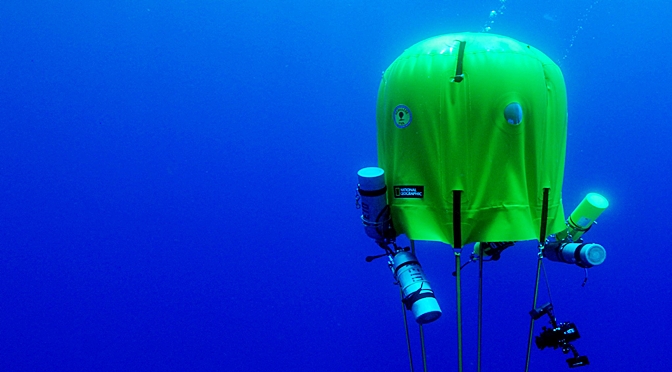 Michael Lombardi (a national geographic explorer) and Winslow Burleson (a professor at New York University) designed a new under water tent that makes it possible for divers to stay underwater longer than ever before. The new underwater tent allows divers to stay hundreds of feet below in the ocean comfortably and peacefully.
The convenient tent can be brought far below the surface and tied down any place it's required. According to the makers, the underwater tent is made from a unique blend of nylon and vinyl with polyester support strappings and stainless steel and weighs around 50 pounds.
It works with rechargeable batteries, they keep removing carbon dioxide from the air continuously, giving divers access to about six hours of breathable air. A number of engineers are working to improve it. Last October, the researchers tested their framework and are now planning for an underwater night stay.
For now, it is a prototype, although the makers are working with potential partners to create an affordable commercial version that is expected to arrive in the markets soon.