Reading Time:
< 1
minute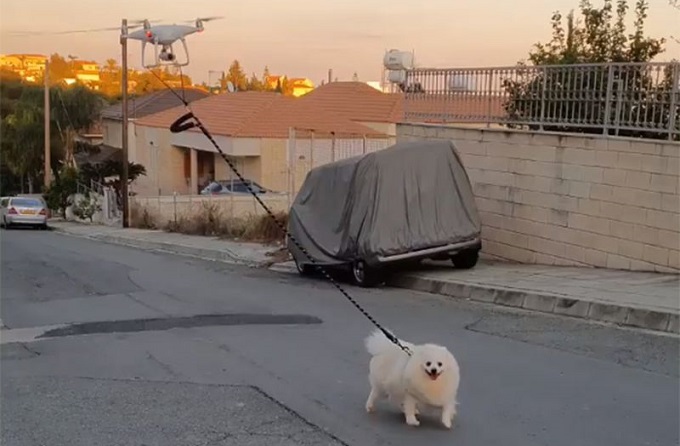 Since the coronavirus outbreak, many countries are on lockdown, everybody is adapting social distancing and staying home. The pandemic has caused people to re-think, how to perform their tasks without leaving their home. One man in Cyprus used his drone to walk his dog while on lockdown due to the epidemic.
Vakis Demetriou shared the video on his faceboook on Wednesday with captioned "5th day quarantine. Stay home safe but don't forget your dog's happiness." The pup seemed happy strolling through the empty streets of Cyprus. The video is gaining a lot of attention on social platforms.
Cyprus shut down public places like shopping malls, stores and nightclubs earlier this week to contain the virus. Demetriou's video is a lighter example of how drones can be useful in different situations. Police in USA and Spain have used drones to warn people to stay indoors during pandemic lockdowns.