Reading Time:
< 1
minute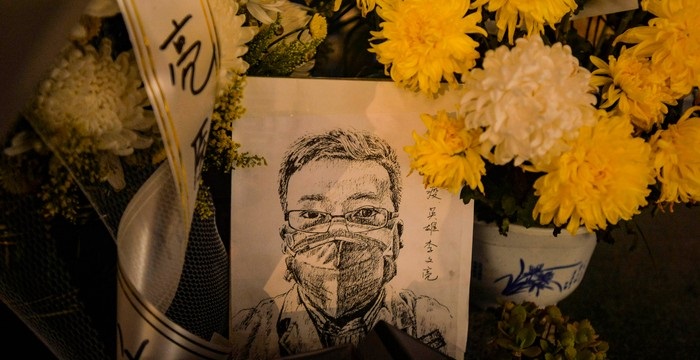 China has exonerated a doctor who blew the whistle on the coronavirus outbreak, that has now killed over 15,000 people worldwide. Dr Li Wenliang was one of the doctors who shared on social media about the spreading of a deadly virus in the city of Wuhan. In December, Wuhan police reprimanded eight doctors including Dr Li for warning people about the virus.
Local party officials were accused of forcing doctors not to spread the information about the virus in order to avoid casting a shadow over the annual meeting of a local legislative body. They asked doctors to remove posts from social media that appealed for donations of medical supplies.
News of his death in early February triggered an outpouring of grief and sadness among people. A report issued by the National Supervisory Commission (China's top anti corruption agency) unveiled the irresponsible and unprofessional behavior of Wuhan police. The commission urged authorities to revoke the reprimand letter and hold relevant people accountable.
The investigative team said that Dr Li had not disrupted public order with his actions, describing him as a true professional who fought bravely for his country. Dr Li's family had received workplace injury & funeral subsidies.
The Wuhan Public Security Bureau issued a statement saying it had formally withdrawn the reprimand and apologized to Li's family. "The handling was improper, the application of law was wrong and law enforcement procedures were not standard," the bureau said.