Reading Time:
2
minutes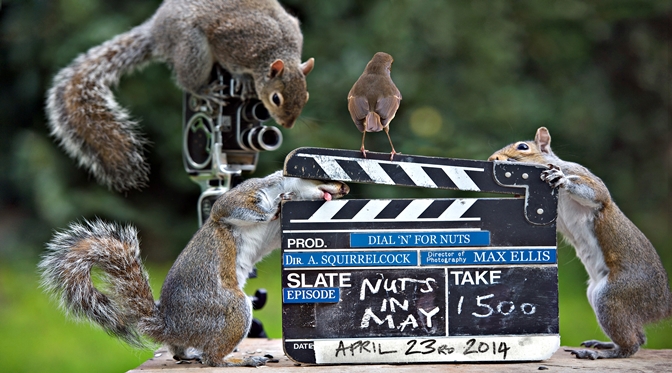 In today's age it's difficult to differentiate between real or photoshopped images, since it's very easy to manipulate pictures. And when surprising and amusing stuff emerge on media, people believe they're fake. However, this is not always the case.
The 47 year old photographer Max Ellis from Teddington, UK, has made a career in animal photography, and despite investing a considerable amount of time attempting to capture the flawless pictures, he's adamant not to let Photoshop take all the glory.
One of Max's most creative photographic ventures is entitled 'Squirrelisimo,' which is made up of photographs of squirrels growing up to all kinds of strange and marvelous stuff, such as playing with test tubes, weightlifting and sorcery.
Max wanted to capture the activities of the squirrels in his picture collection, so instead of utilizing editing tools to make it look as though the creatures had taken up traditional human pastimes, he opted to let the enthusiasm of the squirrels do a lot of work for him.
After 10 years of snapping squirrels, Max has created an amazing set. These aadorable pictures offer a perfect look into how animals will communicate with artifacts from the human environment, and Max has no plans of stopping any time soon.