Reading Time:
< 1
minute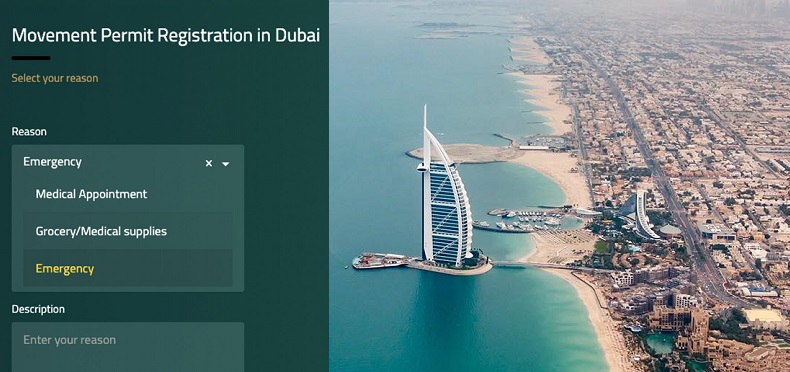 Whether you're going for grocery, medical supplies or emergency you need a valid digital permit. Dubai has a movement monitoring system that requires citizens to apply for an electronic move permit online whenever they leave house during lockdown. Travelling without a valid digital permit can lead to a fine of around $600 USD. The strict measures are aimed at tackling the spread of the coronavirus.
People can visit the movement permit website and apply for digital permits. Users need to fill in some details like name, national ID number, destination, reason for going out along with timings. The form also asks about transport type like car, bike, bicycle and plate number. Once applied the permit is granted within 15 minutes, after that people are allowed to leave house.
Mask and gloves are to be worn at all times when outside. One person is allowed to go out per family, excluding children's. Dubai police is taking very strict measures and approving permit requests for limited use only. The Crisis and Disaster Management Team has requested the public to comply with directives for staying at home during lockdown period or it can lead to legal actions.