Reading Time:
2
minutes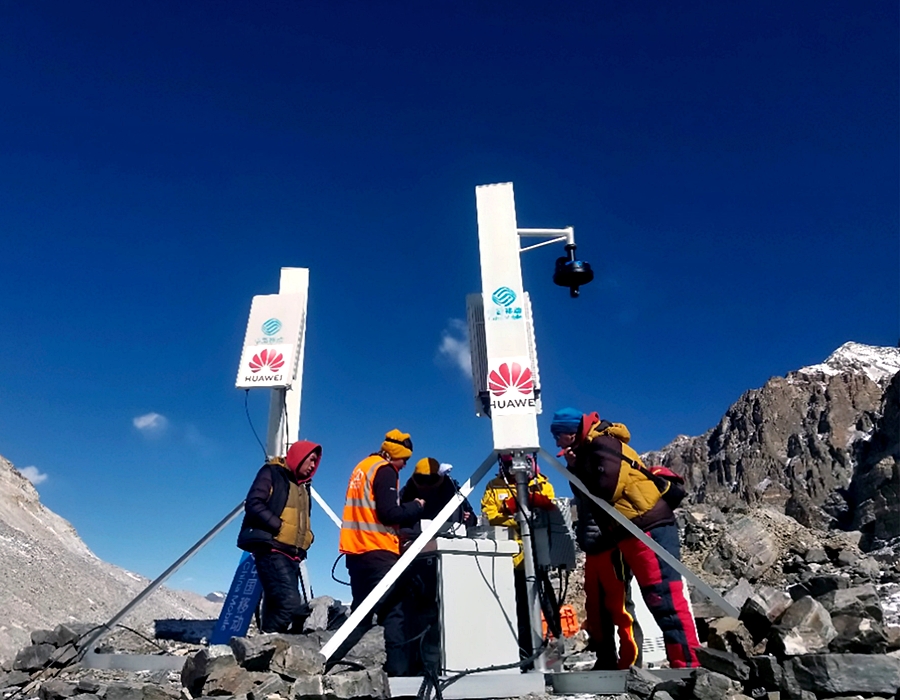 China has reportedly installed 5G towers on the worlds highest mountain Everest. Located at the Tibet-Nepal border, Mount Everest is called "Qomolangma" in Tibet, has an altitude of over 8,840 metres. China Mobile Hong Kong (CMHK) in collaboration with Huawei successfully installed 5G towers on Everest base camp (6,500 meters from sea level) last week. The services are up and running since Thursday.
The team consists of 150 engineers, construction workers, network specialists completed the project. Approximately 25 km of fiber optic cables is placed as part of the initiative. Yaks were used to transport the 8 ton equipment to the Everest base camp as they are still commonly used in the Himalayas due to their dense fur and fat layers, with strong lungs and heart that can handle high elevation.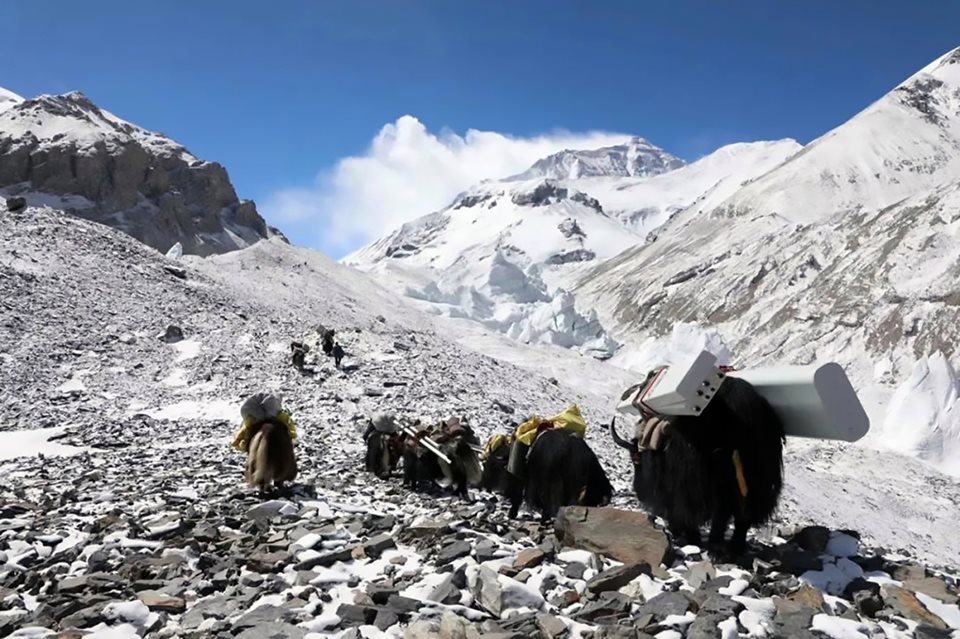 The company said that it would help improve communication for mountaineers for whom it was no longer a dream to reach 8K live broadcasts with the world. The company also intend to utilize the network to accurately calculate the actual height of world highest mountain, now officially recognised as 8,848 meters (29,029 ft)
China has been facing criticism for installation of 5G services across the globe. USA and UK has blamed China for using the company to spy on the host countries through their 5G equipments. Both UK and USA have banned Huawei in their countries.