Reading Time:
2
minutes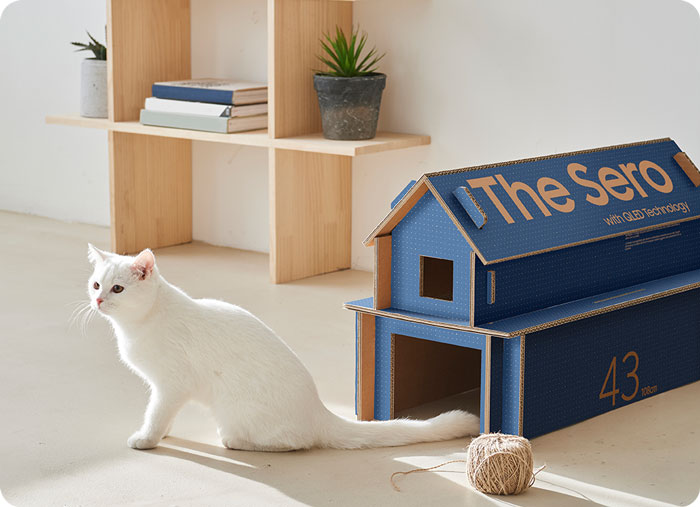 Samsung encourages you to think outside the cardboard box as it introduces the environmentally friendly-packaging for its TV series. The boxes have a dot matrix around their surface allowing you to explore and produce something totally different out of it. And that's where it's going to be so good. You can create a small shelf, an entertainment stand, a cute coffee table, and even a castle for your cat queen. As we all know that cats are totally crazy about boxes, so you can't go wrong on this one.
Normally electronics firms use dense crimped cardboard boxes to secure items inside during shipment. These boxes also end up as waste, because they are difficult to recycle in an ordinary household. They end up producing 90 billion tons of cardboard and paper that are recycled in the US alone every year.
Samsung's environmentally friendly-packaging approach is planned to creatively upcycle boxes utilizing a matrix pattern drawn on the surface. The boxes come with luxurious TVs such as "The Serif," "The Sero," and "The Frame." They can be quickly converted into furniture, domestic goods, and useful pieces.
An eco-friendly TV console
A magazine rack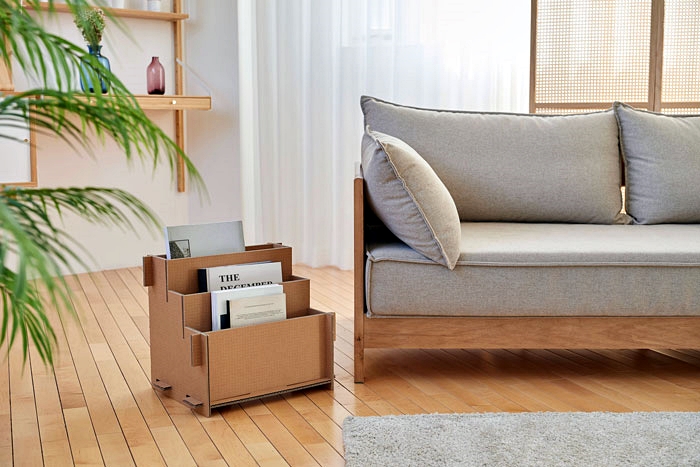 A coffee table for your morning reads
Who needs to pay for new furniture when so many things can be made out of boxes?