Reading Time:
2
minutes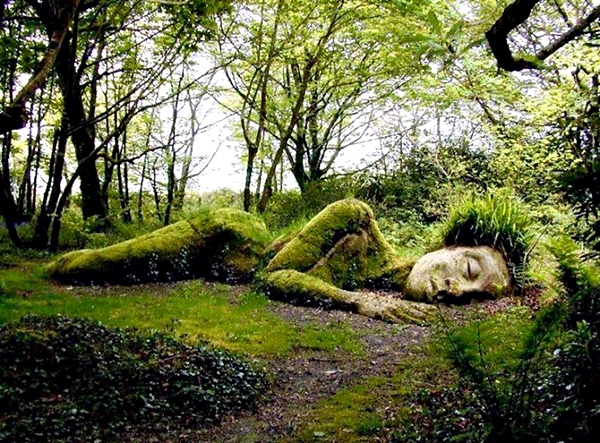 Cornwall, in the southwest of England, is a wondrous place firmly rooted in the fairytales and legends of King Arthur. Here lie the spooky Lost Gardens of Heligan, the most important and biggest garden renovation project in Europe extending 200 acres and is right for adventurers, plant lovers and romantics.
Inside Heligan, you will uncover many treasures, and one of them is the iconic Mud Maid sculpture, lovingly constructed by local artists. The Mud Maid is a living sculpture. That implies that her 'clothes' and hair' shift with the seasons as grass, ivy, and moss develop and then fade.
So you'll see that she has a thriving look in Spring and Summer; and she's going to look entirely different in Autumn and Winter. The Mud Maid, along with the other sculpture of the Hills, The Giant 's Head, is meant to bring a sense of mystery to Heligan and improve the experience of the woods.