Reading Time:
2
minutes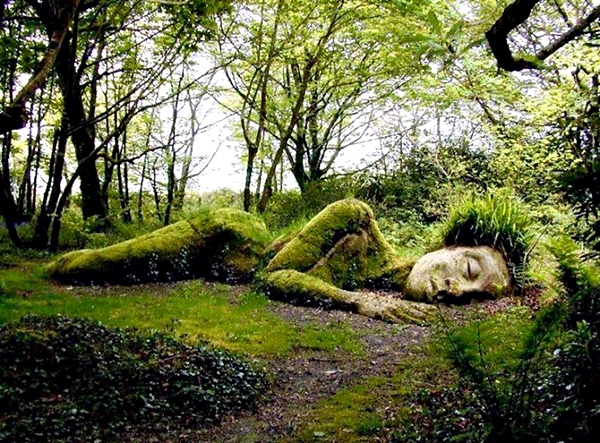 Located in the region of Cornwall county – England, is the mystical Lost Gardens of Heligan, the most important and biggest garden renovation project in Europe extending 200 acres and is right for adventurers, plant lovers and explorers. Inside Heligan, you will find many treasures, and one of them is the iconic Mud Maid sculpture.
Constructed by two siblings Pete and Sue Hill in 1997 and since then, it has become an inseparable part of The Lost Gardens. The Mud Maid represents a sleeping woman and was built by crafting a hollow framework made of timber and windbreak netting. The Mud Maid changes appearance with seasons as grass, grow and then wither away. The face of the sculpture is made from a mix of cement, sand and mud. It also has a sign board that reads "Shh, while she sleeps, please do not cross this fence as we do not wish to wake the Mud Maid."
The Mud Maid has a thriving look in Spring and Summer; and she looks entirely different in Autumn and Winter. The Mud Maid, along with the other sculpture of the Hills, The Giant's Head, is meant to bring a sense of mystery to Heligan and improve the experience of the woods.