Reading Time:
2
minutes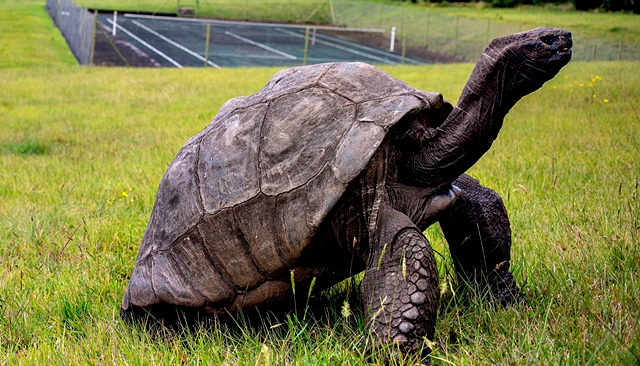 Jonathan the tortoise, born in the Seychelles is still going strong after 187 years. The year was 1832, and Jonathan the tortoise was a small hatchling. Back then, the world was a very different place, from florescent bulb invention to cars to mobile phones, Jonathan have seen it all. He's the oldest known animal in the world, enjoying a pleasant life on the remote island of St. Helena in the South Atlantic, where he's been since the late 1880s.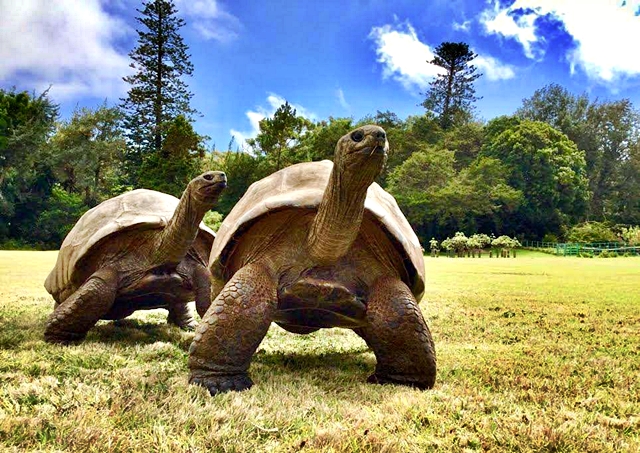 At 187 years old, he's been recognized the world's oldest living land animal by Guinness World Records. He is the eldest leader of his companions at home, which consists of three other giant tortoises; his friend, 80 years old David, is the second oldest tortoise.
Jonathan is possibly completely blind, but he's always walking about really well. Typically, he spends his days lying in the sun, munching on grass and relaxing with his tortoise friends. It's a very peaceful life for anyone of this kind; it's so popular that his image is also on the back of the five pence coin of the tiny island.
Jonathan is few months away of claiming the title of oldest chelonian ever. Currently, held by "Tu'i Malila", a Madagascar tortoise, (died in 1965 when she was 188 years old). Jonathan is definitely a pleasant and social guy, but he started having medical issues a few years ago. Luckily, all it took was a minor lifestyle adjustment, and now he's back in pretty good health and still going strong.