Reading Time:
2
minutes
The entire planet is worried about the coronavirus nowadays. People are in isolation and seem like a number of people have recently watched the 2010 Tangled movie. And they are curious if the name of the kingdom is going to be updated for the next film.
Over this previous end of the week, "What was the name of the realm in 'Tangled?" was the most searched Googled question. Furthermore, the response to that question is extremely fitting to the present time.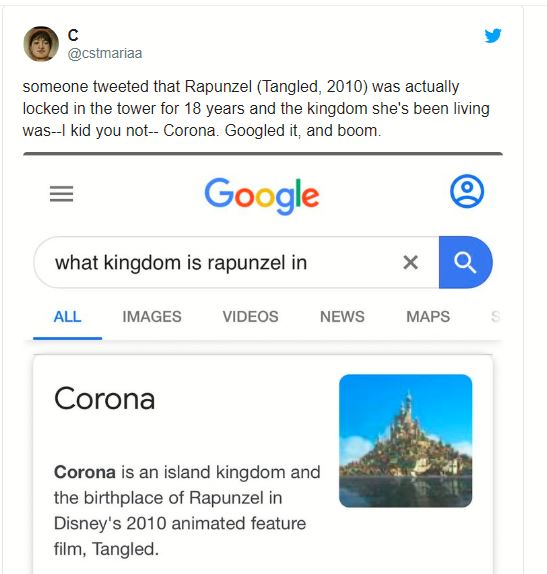 Indeed, the name of the Kingdom where everyone was ill, and Rapunzel was carried away and isolated from civilization was named "corona." Then the comparisons didn't stop there. Users on Twitter began discussing the parallels they saw in the 2010 Disney movie.
And some found that the lyrics in the song "When Will My Life Begin" offer some helpful advice about what we should do when we're trapped in quarantine at home.