Reading Time:
2
minutes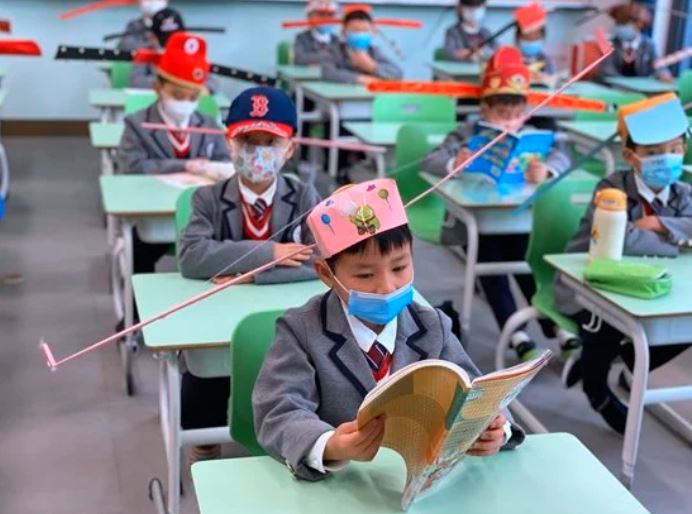 As students in China start heading back to school after spending over three months at home owing to coronavirus, the teachers instructed the parents to make safety caps for their children's before they get back to school. The pictures depict a team of children seated in their classrooms carrying their customized, trendy new caps.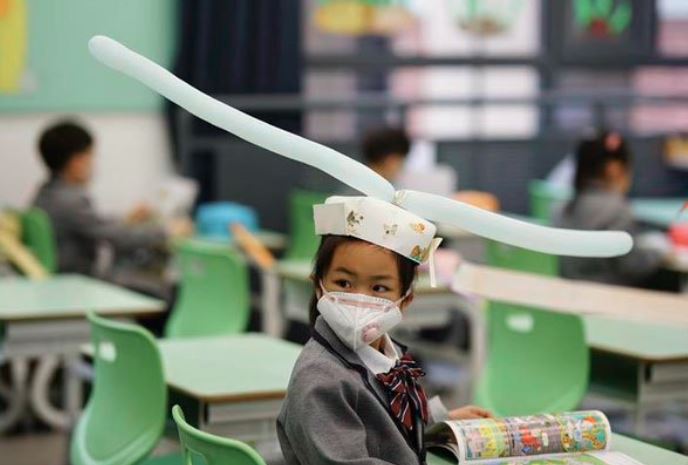 Students are told to have minimal personal interaction with their peers while holding their caps intact. Yangzheng Primary School in Hangzhou, Eastern China, suggested the idea of one meter wide hats.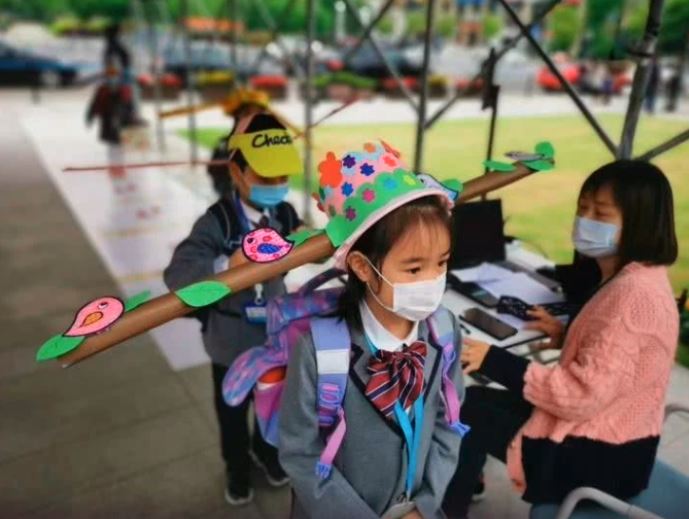 School authorities believe these social distancing hats would help students sustain social distance. Children are split into classes of around 20, fewer than before the outbreak, while physical activity courses had been scrapped, and lunch had to be consumed in tiny groups in the classroom rather than in the cafeteria.