Reading Time:
2
minutes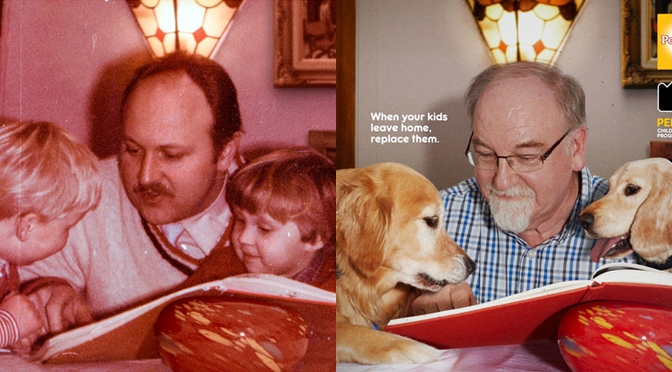 Finding a friend in the shape of dog brings us joy. And it's no surprise that when it comes to battling depression, therapist recommend finding a happy pet to hold the blues at bay. Study suggest that pet owners can actually alleviate sadness, tension and anxiety. Also, keeping a pet can lowers your blood pressure, increases your immune system and also reduce the chance of heart disease & stroke.
The dog food brand Pedigree is renowned for its marketing ads focused on the good aspects of raising a dog and showing how keeping a pet in your life encourages you to be the better version of yourself. They come up with an interesting ad campaign recently "When your kids leave home, replace them".
In case, If you find yourself in a situation where your kids are not living with you anymore, and you have decided to fill it with affection, there are a variety of compelling reasons to explore adoption. The ad campaign was a huge success and the adoption number grew massively.